Elfers Florida's Best Mold Removal And Inspection Company
Mold Inspection & Testing Elfers FL
Our NORMI|/ACAC certified mold inspection services will thoroughly check your property to quickly assess the size of your mold problem:
> Mold & Moisture Inspection
> Air and Surface Sampling & Testing
> Detailed Independent Certified Lab
Analysis & Inspection Reports
> Correction Protocols
Mold Inspection Elfers FL. Mold inspection and testing is about investigating and finding all of the mold at your property.Hygrometers, moisture meters,borescopes and even thermal cameras – all used to help find mold that may be hidden. Air and surface samples are sent to 3rd party certified labs for analysis to identify mold species and determine spore counts after mold is discovered. Lab results will help to decide the correct course of action for remediation if above normal levels of mold are found.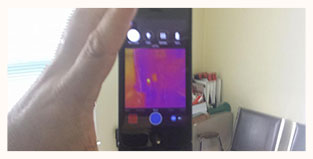 Mold Remediation & Removal Elfers FL
NORMI certified and Florida licensed residential & commercial mold remediation and removal services:
> Non-toxic Mold Removal
> Anti-microbial Treatments
> Preventative Treatments
> Dehumidifying/Air Scrubbing
> Dehumidification
> Containment of Work Area
Mold Remediation Elfers FL. Mold removal and mold remediation is all about removing mold and mold spores from your property. Mold removal procedures can differ for each project and usually involves: containment of working area, disinfectant and anti-microbial misting, cleaning and treating of structural elements and application of patented polymer/silver ion sealer to prevent future mold growth.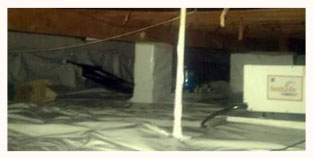 Water & Flood Damage Elfers FL
Sources of water intrusion:
> Roofing or Plumbing Leaks
> Flooding(storms, broken pipes/bathtubs/toilets)
> Outside Air Infiltration(condensation)
> Uninsulated Duct Work(condensation)
> Open Crawl Space(condensation)
Water Damage Elfers FL. Water from unrepaired leaks, flooding or hidden humidity/moisture can make homes susceptible to damage to mold or rot(wood decay fungi). Mold is the symptom. Excessive water or humidity is the disease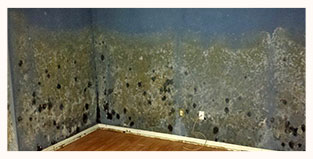 PROVIDING MOLD INSPECTION & MOLD REMEDIATION SERVICES IN ALL THE TOWNS AND CITIES IN PASCO COUNTY
Mold Removal Elfers FL Video